"All progress takes place outside the comfort zone."
—Michael John Bobak
Contact Tamara
Younique Fitness is a new upcoming sole proprietorship company that is owned and operated by Tamara Tangherlini. An ACE Certified Group Fitness Instructor, an experienced gymnastics team coach with a dance college background, choreographer and an excellent motivational and resourceful One-on-One Acro and Tumbling Instructor. 
Please feel free to complete the form below with any questions you have about where I coach and questions about any of my programs.                                                                                                        
   Responds can take up to 24 hours.  
Please complete the form below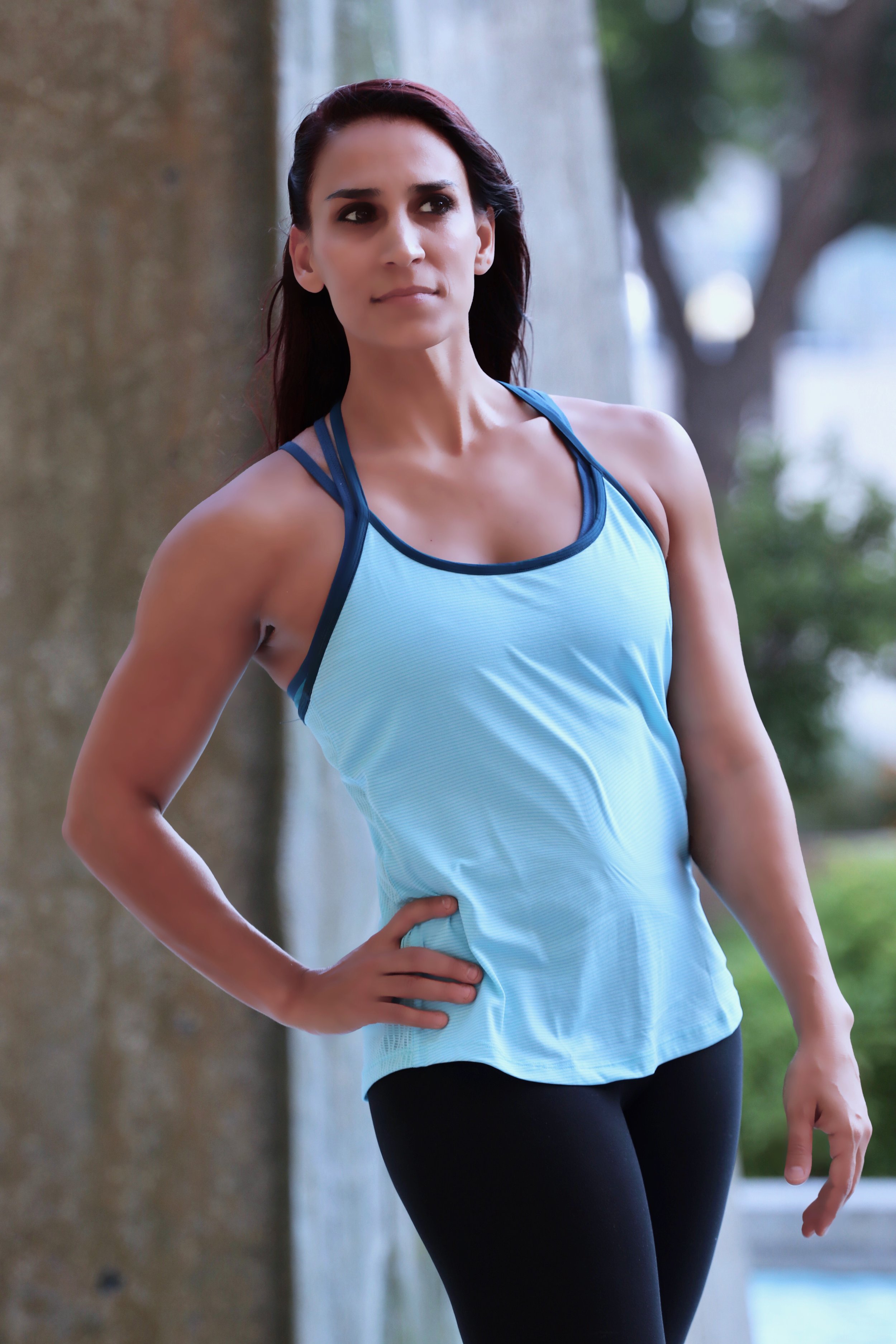 School and Work Experience:
Eric Will Gymnastics in La Habra CA

Kips Gymnastics In Corona and Anaheim, CA

Dance lessons, pilates, yoga at JC Fullerton, CA

Dance Performer at JC Fullerton, CA

Personal Trainer at LA Fitness, La Habra, CA

Yorba Linda Gymnastics in Yorba Linda, CA

Dancer at Cal State University of Fullerton, CA (ballet, modern, jazz, tap, improve, contemporary).

Centro de Promotion Olimpica in Buenos Aires, Argentina

World Elite Gymnastics in Ontario, CA
Achievements and Certifications:
La Habra High School- La Habra, CA 2000

Bachelor of Science Degree in Kinesiology - (Wellness Promotion) - Cal State University of Fullerton, CA 2010

NCCPT Personal Trainer Certified - 2005- 2011

ACE Group Fitness Certified - 2018

USA Gymnastics Professional Member

World Elite Gymnastics - Team Coach of the Year 2017
Specializations:
Artistic Gymnastics - Floor, Uneven Bars, Vault, Balance Beam

Dance Choreography - Contemporary, Jazz, Ballet, Artistic Floor Routines and Group events

Dance and Expression

Sports Conditioning

Strength and Resistance Training

Joint Stability and Mobility Exercises - Balance and Flexibility

Functional Interval Training

Biomechanics and Movement

Fitness Programer and Designer
Personal Objectives:
To grow as a new business owner

To motivate athletes and participants in movement progression

To help participants reach personal goals and objectives

To provide the best service to all participants

To encourage participants to think outside the box. Take them out of their comfort zone.

Learn to challenge yourself, in a safe and productive matter.

Encourage personal growth and development.

To be persistent and consistent.
Born in Argentina, Buenos Aires. Grew up in Montebello, CA until the age of 13. Started my athletic career as a swimmer. Competed for the YMCA for many years until I made the decision to stop swimming so that I can pursue my interests into different sports.
Move to La Habra, CA where my mother, found a gymnastics studio called Eric Will Gymnastics. There, I became very interested in the sport of gymnastics (at a very old age- almost 14yrs. old), in which I was taken rather quickly from the recreational program and put into the competitive team. I competed compulsory level 5 and 6. Winning State and Team Championships. Through perseverance and motivational tactics, I trained 25+ hours per week as an Optional Level gymnast. Winning a Level 7 All Around & Team State Championship and a Level 8 Uneven Bar Regional Title. These experiences have taught me a lot about responsibilities, the freedom of movement, technique quality, time management, performance, professionalism, acceptance of winning and losing, team work, success & failures, process of mental & physical readiness, progress and the quality of teaching vs. coaching.
After four years as a competitive gymnast, I decided that it was time to stop, an pursue my love of coaching. Here is where it all started for me. I coached at Eric Will gymnastics for a long time. Adapting to learning all there is to know about teaching and coaching gymnastics technique. The more focus and passion I put into my work, the more I enjoyed helping kids gain their confidence and built their self-esteem.
My love for this sport has allowed me to grow not only as a professional coach but as a human being. My self-awareness, self- discipline, control, motivation, hard work, learning from my failures, being loyal to my body, being persistent has allowed me to be successful in what I do and who I'am.
My uniqueness and background, has allows me to help others engage in what they love to do. Everyone, has their unique set of skills. It is my job to help them find what that is, and elaborate it through movement. I help kids understand that they have their unique set of skills and that we are not all built the same way. So sometimes, motivating kids with a different perspective and a different skill development, we can help them engage in success no matter what sport, skill or program they are involved in. Success starts with a community of support, motivation and hard work.
As a coach-fitness instructor-communicator-teacher-personal trainer-psychologist-cheerleader, we spend a lot of time with our athletes. The best progression of success is a parallel line of work between the coach and the participant. As we work together, we will be able to accomplish tasks, goals, objectives and dreams.
"Im here not to judge, but to teach and motivate others to perceive in their passion, through internal and external movement. To be Unique and accept who you are and make the most of it. "
My job is to help those who are willing to take a chance. To Place themselves out of their comfort zone. learning new skills and EXPERIENCEs that will assist them anywhere during their long term life.
I challenge you to adapt to a new movement that expresses your unique-self. CHALLENGE your inner voice and put it into practice.
I challenge you to have the Determination through action that allows you to move foward in life. accepting who you are and who you want to BE allows you to motivate your inner energy to many wonderful things.
Learning to flip or to walk, or even to change our thoughts takes some time, but within that process that you learn more about yourself and proceed to accept change as a POSITIVE influence that will help you through out your life.
So I challenge you to a small change. go out for a walk. Go out for a hike. take a fitness class. get rid of soda. each more veggies. take a trip to the grand canyon. small actions of change will help you feel better and those around you.
Be Unique, be yourself
Younique Fitness
Gallery
Former gymnasts, mentors, clients, co-workers, teammates and friends that were influences of my coaching for over 20 years.